Inspired Walls is an admissions initiative that encourages prospective students to explore activities at Champlain College. 
While browsing a series of iconic quotes, prospective students will be matched with activities and organizations at Champlain. They can even have their favorite quote mailed to them in an 8x10 inch print to hang in their future dorm room. 
This project was made possible through collaboration within Champlain College's Marketing Department. 
Below details the set of posters I created for the project.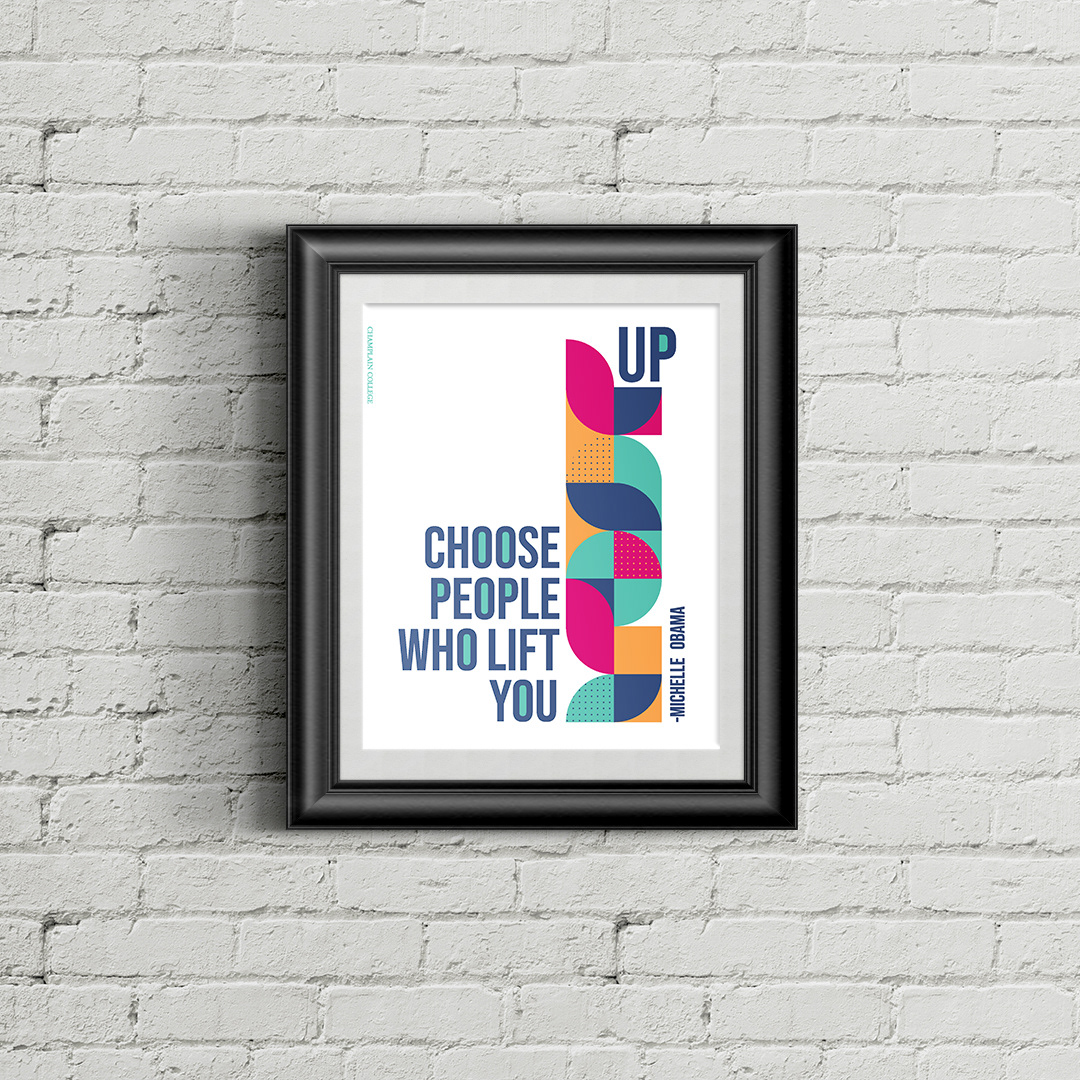 The entire collection of 15 posters was created by staff, current students, and alumni.